10ft Wide & Oversized Tiny House Trailers
---
10ft Wide Tiny House Trailers can be built in any length from 10ft to 48ft long and even in a gooseneck configuration. Oversized Tiny House Trailers have special custom 10ft wide axles so your fenders will still be on the side of the trailer deck for better road manners. Permits for transporting 10ft wide trailers ranges from $14-$30 per state and the permit process is easy to do. 10ft wide Tiny House Trailers are available in all weight ratings.
FEATURES
Up to 12ft Wide Decks

You can choose the width you want your Tiny House Trailer deck, from 10ft wide to 12ft wide. All Oversized Widths will have 10ft Wide Axles.

High Quality Experience

Our trailer manufacturers have been building high quality custom trailers for decades. With over 36 years of custom trailer fabrication experience.

Manufacturer Direct Pricing

Each Trailer is Custom Tailored for you built at factory direct pricing, No Dealer or Builder Markup, buy your trailer direct from the manufacturer just like we did for our own tiny house.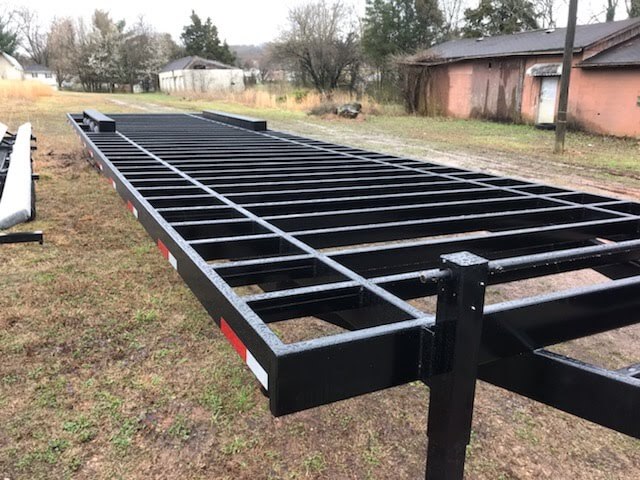 Have the crossmember placed flush with the top of the deck to save vertical height by insulating inside the trailer and using it as your subfloor. This method also saves weight, time and money.
Extend your trailer tongue by 12″ for increased room for Propane tanks, A/C System and exterior storage.